Digital Marketing Pricing Packages – up to 25% OFF
These digital marketing pricing packages encompass the most effective services every small to mid-sized business needs to grow at a price they can afford. Content development, social media, SEO, and email marketing are included in each. The more you bundle, the more you save.
+$750 One-Time Setup

1 Blog Article

-

2 Social Posts Per Week

1 Social Media Image

Organic SEO

-

1 eNewsletter

-

-

-

-

-

Reporting
+$1,250 One-Time Setup

1 Blog Article

1 Webpage

3 Social Posts Per Week

2 Social Media Images

Organic SEO

-

-

1 Email Campaign

-

-

-

-

Reporting
+$2,000 One-Time Setup

2 Blog Articles

2 Webpages

5 Social Posts Per Week

3 Social Media Images

Organic SEO

-

1 eNewsletter

1 Email Campaign

Conversion Path Building

1 Premium Content Per Year

-

-

Reporting
+$3,250 One-Time Setup

3 Blog Articles

3 Webpages

7 Social Posts Per Week

4 Social Media Images

Organic SEO

Video Optimization

1 eNewsletter

2 Email Campaigns

Conversion Path Building

2 Premium Contents Per Year

1 Automated Workflow

1 Database Segmentation

Reporting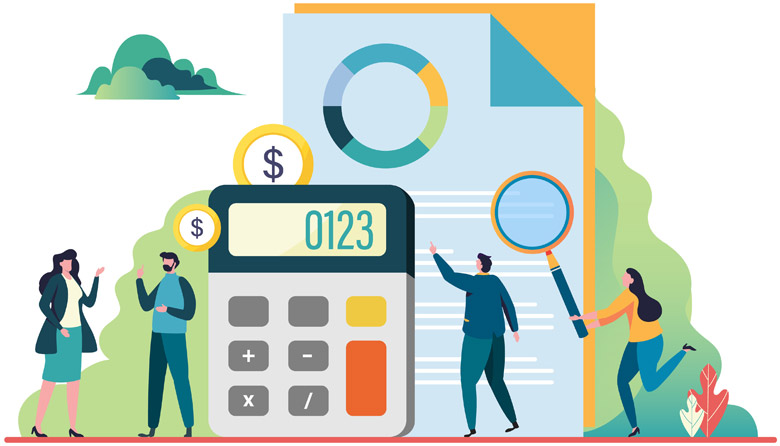 Your Marketing Budget Should Be 10%
10% of your gross revenue should be invested back into your business towards marketing. This is recommended by the Small Business Administration (SBA) to spend on digital and/or traditional marketing to grow a business properly without choking your growth.
Too lean, and you're stunting your growth. Too rich, and you're drowning your growth. Think of it as stepping over a dime to pick up a dollar!
Digital Marketing Pricing Packages Explained
Tag Marketing agency's digital marketing packages are priced to serve the needs of most small- to mid-sized business owners that come to us. Our STARTER package is for companies new to digital marketing and with limited capital. The SILVER digital marketing package is for businesses that are established or have marketed before but didn't get the results and ROI they expected. Our GOLD marketing package is priced out for companies that have experienced good growth already with digital marketing but feel they can do even better. The PLATINUM pricing package is for businesses that want to grow aggressively fast and create a marketing machine that takes their company to the next level and leaves the competition in its wake.
Tag Marketing Case Studies
Tackling each project with passion and determination. In the world of
web design
,
SEO
, and digital marketing, we've been working hard to command user attention, increase organic search traffic, and drive leads that convert into actual sales—providing Chicagoland businesses and agencies across the nation a solid ROI from their digital marketing investment.
Services & Deliverables You Get With the Right Digital Marketing Package
Whether your business is established or a start-up, digital marketing is critical for its success. You need a dedicated team that strives for excellence and goes the extra mile to put you above the competition at an affordable price.
At Tag Marketing, we follow a transparent results-driven process and execute the most effective suite of digital marketing services and deliverables that have resulted in home runs for our clients time after time.
Blogging
Demonstrate your industry expertise with thoughtful, carefully researched, well written and highly relevant blog posts that we write and post on your behalf once approved. Provide your target audience with the information they want, seek and share.
Webpages
Ensure that your website is one of your strongest marketing tools around the clock. We tell prospects exactly how your products or services can help them by describing key features and benefits with persuasive copy and a clear objective.
Social Postings
Engage with your existing audience and attract new followers with informative and interesting content. We post across all your social media channels, in the proper format, and at the optimal time to make your voice heard.
Organic SEO
In order for you to attract leads and sales, your target audience must be able to find you. We utilize both on-page and off-page SEO tactics to propel your web pages to the top of search results. You will find yourself appearing multiple times due to our initial checklist and continued data-driven maintenance.
Video Optimization
Videos are one of the most powerful marketing tools if they are focused, optimized and distributed properly. We will pull out all the stops to get your videos watched and engaged with.
Area Pages
Specific keywords convert better than general keywords. If you operate your business locally, you need to let potential customers in your area know you exist. We create our GEO-targeted area pages using city and state-specific optimization to drive local results to your own backyard.
Promotional Campaigns
Get the word out about the big sale you are running, event you are having, or product you're launching. We help you develop cost-effective promotions; then design them, build up excitement and launch them. Reaching the right audiences, at the right times, and in the right places.
Conversion Path Building
Turn website visitors into leads with an effective, clean & direct conversion path. We create the content offer & develop the landing page that captures the viewers' interest, they click on the call-to-action button to redeem the offer & they provide their contact information within a form in exchange for the highly sought-after content, then they are redirected to a trackable thank you page and will receive an automated response via email.
Calls-To-Action
Compel leads to act with a clear-cut, strong call-to-action (CTA). We let them know exactly what they will get by using attention-grabbing graphics along with powerful text to motivate them to click over to the next step.
Landing Pages & Forms
Good SEO and PPC pays off when targeted viewers are led to the correctly focused landing page with a form ready to collect information that qualifies each lead. This is known as gated content and can include eBook downloads, booking demos, event registrations, etc. We build these landing pages with design, conversions, messaging, and growth in mind. Then, optimize each page for search & quality scoring, and the form for simplicity with a proper give & take balance.
Premium Content
Entice viewers with premium content such as eBooks, whitepapers, webinars, product guides and much more. We develop the content they want badly enough to give you their information in exchange for it, which we then use to convert them & nurture them into a sale. Also, encouraging them to share this premium content with other relevant audiences and potential buyers.
eBlasts
To an extent, marketing is a numbers game. We utilize email marketing campaigns backed up by valuable data, personalization, and segmentation to spread the word quickly about how you can eliminate your target audiences' pain points. We keep you out of the spam box and make sure your eBlast gets opened, digested, and clicked through. Great for surveys, newsletters, product updates, promotions, etc.
Automation Workflow
Save tons of time and conserve energy by automating certain marketing efforts. We work with the top software in the industry to automate tactics including emails, live chats, notifications, and requesting feedback to reach your prospects in the right ways and at the right times. Use personalized automation when necessary with the ability of an employee to take over for a more complicated conversation.
Database Management
We set up and manage well-organized marketing, sales, and service CRM that empowers you to connect with your contacts, understand their needs better and delight them with your superb customer service. There isn't a single company out there that can grow year over year without a proper database.
List Segmentation
Your leads are not all the same and you should not market to them as if they are the same. We use informed data and the history of their activity across your channels to divide your contacts into smaller, more personalized segments according to different factors and goals. We then communicate with each segmented list in the ways that are most meaningful to them. Proven to reduce unsubscribe rates and increase engagement.
Email Campaigns
Everyone's inboxes are overflowing with promotional emails, junk, and a bunch of other stuff. They are setting up spam filters and smart mailboxes more and more. We go the extra mile using proven email marketing tactics such as personalization, profile preferences, and staying away from certain terminology to drive open and click-through rates – ensuring your emails don't end up in the trash or spam folder, or worse cause a negative impact on your brand.
Reporting
We are all about transparency at Tag Marketing and we understand that the end game is ultimately what your ROI is. To that end, we provide detailed reports that show you exactly how our marketing efforts are performing and if goals are met. Filtering out all the junk you don't care about.
Can't Find The Digital Marketing Package You Want? Get Custom Pricing!
We can build you a custom marketing package with any of these digital services. Fill out this short form below, and one of our marketing and sales experts will reach out to discuss what success looks like to you and what it will take to get there.
FAQs About Digital Marketing, Pricing, & Packages
What is digital marketing?
Digital marketing employs a variety of digital channels—social media posts, email campaigns, website content, landing pages, blogs, automated workflows, eBooks, electronic case studies—and tools (e.g., Search Engine Optimization, database management. Pay per Click ads) to connect with your target audiences. The great value of digital marketing compared to traditional marketing—print ads, television, and radio commercials, direct mail, and events—is that it is highly measurable. You can gauge the effectiveness of your promotional activities in real-time and make adjustments on the fly.
Is digital marketing more effective than traditional marketing?
Absolutely! Digital marketing works for every company type, whether you're selling products, services, or advertisement space. It also works in every single industry out there today, and for both storefronts and online-only businesses.
Digital marketing is 10x more effective for lead generation than traditional strategies and 62% cheaper. Businesses that rely on digital marketing services, including our clients, save on average $14 for every newly acquired customer.
What is your digital marketing process?
We develop a to-dos checklist grouped into six stages and labeled as one-timers or ongoing services.
This is set up in our project management software after the onboarding stage and the digital marketing strategy are finalized. Each stage of our process includes research, consult, planning, campaigns, reports, and success.
This sounds simple enough, but a lot of time and energy is constantly going into improving this process. It involves all sorts of expert notes developed through decades of experience within each task to make sure we're working effectively and efficiently to get you the best possible results that will crush your goals and competition.
Am I locked into a long-term contract?
No. Digital marketing takes time to see results; that is why we ask (not require) you to give it an honest chance for at least 3 to 6 months and trust that we know what we are doing and have your best interest in mind.
We prefer to work with our clients on a 12-month basis since all that consistent digital marketing really goes into overdrive over a longer period of time, but we understand that this process is all about building a relationship of trust and results. We are so confident that the chosen digital marketing pricing package will reach the goal we set together that we don't hold you hostage to any contract length.
If you need to leave for any reason, it's okay.
When do I pay for my digital marketing package?
When you decide to move forward after our consultation, we will invoice you for what is due in order to start your first month. Usually, our digital marketing packages start on the 1st or 15th of each month.
Then, you must continue to prepay the invoices each month thereafter on the 1st or 15th in order to continue our services together.
Will I see a return on investment due to your digital marketing efforts?
If you stay committed to the digital marketing strategy we laid out for you, you should see a positive ROI. We put extensive time into developing our packages and pricing services accordingly to provide you with the biggest bang for your buck while keeping our team interested with skin in the game.
Our clients have experienced, on average, a return on investment of $25:1 with our digital marketing service pricing packages. This ratio means that for every $1 invested in digital marketing, they earned back $25 as a result. For comparison, the industry standard of a good ROI is $5:1.
Because digital marketing allows us to track where your traffic, leads, and sales are coming from, we can reallocate your budget in real-time to the traffic streams that are performing the best.
How fast can I see results from my digital marketing package?
With our digital marketing packages, you can start to see positive results within 30 days and see substantial results in as little as 3 to 6 months.
Depending on the package chosen, we implement various short-term and long-term strategies simultaneously. The important thing to remember is that you are making an investment in your company's future, this monthly price is not an expense but a catalyst for growth.
Being patient and trusting the process leads to significant rewards. Our clients receive on average a return on investment (ROI) ratio of $25:1. This means for every $1 invested in digital marketing, they get $25 back as a result. For comparison, the industry standard of a good ROI is $5:1.
How do you report the results of digital marketing to me?
Depending on your budget, we report to your team on either a monthly or quarterly basis.
This report is delivered to you, via email, within the first week after the period completion. We then follow up with a phone call and/or screen share to go over your results, so everyone is on the same page, milestones are being met, and new opportunities are addressed.
We use several different tools to keep track of our progress. These include search consoles, Google Analytics, HubSpot Analytics, SEM Rush, Ubersuggest, speed test software, competitor intel, call tracking, social insights, CRM and database reporting, and more.
What are SMART goals & how will they be determined for my company?
At Tag Marketing, we do not just set goals for your inbound marketing objectives – we set S.M.A.R.T. goals:
Specific – hammer out details and focus on achieving precise goals.
Measurable – aim to reach certain numbers when proclaiming your goals.
Attainable – be realistic when setting goals to avoid wasting your time on futile efforts.
Relevant – focus goals on areas of your company, services or products that need improvement.
Time-Bound – set a deadline for achieving your goals and stick to it.
It's Time To Get To The Place In Life You Always Dreamed
We utilize years of experience, sharply honed skills, and innovative software to execute digital marketing strategies and campaigns that truly work. That's why we packaged them and priced them affordably, so you can maximize your return on investment.
After all, our success is in direct relationship to your success. We see ourselves as true partners, never just another invoice number. The majority of our clients have been with us for 7 years on average.
We excel in partnerships with B2B and B2C small- to mid-sized companies committed to unlocking their potential and accelerating their growth. How do we help them achieve this? By using proven, creative, growth-driven digital marketing strategies.