Email Marketing – STILL Not Dead
Tag Marketing partners with companies who want to accelerate their growth, but are confused about the transparency of marketing their business. Most are lost as to what converts, and not quite sure if the money they're spending is an expense or investment.
It's simple. At Tag Marketing Agency, we apply creative, growth-driven inbound marketing strategies to attract new leads, acquire new customers, nurture your contacts, and increase revenue.
+ 1 eNewsletter

-

Set-up

Copywriting

Graphics

Reporting
+ 1 Promotional Campaign

-

Set-up

Copywriting

Graphics

Reporting
+ 1 Promotional Campaign
+ 1 eNewsletter

Set-up

Copywriting

Graphics

Reporting
+ 2 Promotional Campaigns
+ 1 eNewsletter

Set-up

Copywriting

Graphics

Reporting
AUTOMATED EMAIL WORKFLOWS – eCommerce Company
12-Month Automation Case Study. From 2019 to 2020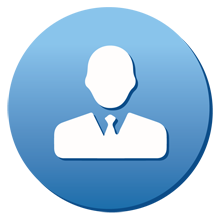 Automation accounted for 33.8% of total marketing influenced contacts.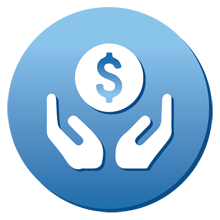 Automation accounted for 43.7% of total marketing closed deals.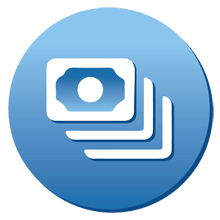 Automation accounted for 40.3% of total marketing influenced revenue.
3 Reasons Why Email Marketing Still Works
1) Email Campaigns Have A Larger Reach
The world of retail shopping has changed over the years. Today, whether a shopper makes a purchase in-store or online, there's a chance they researched the product online before they bought it. So, it makes perfect sense to connect with these customers online where you can extend your reach beyond your time zone or geographical location.
2) Email Campaigns Are Economic & Cost-Effective
It's easy, effective, and inexpensive. Email marketing allows business owners to reach a large number of consumers at a rate of nearly nothing per message. For small-business owners on a budget, this makes it a better choice than traditional marketing channels like TV, radio, or direct mail.
3) Email Campaigns Are Personal & Customizable
In email marketing, what you're really doing is segmenting your audience into lists, and sending each list a tailored email message that resonates with your reader and can provide them with something of value. When you write a post for one of your social media channels, you address your audience as a whole. But by using email marketing software correctly, it allows you to address people individually by name, split certain topics only for certain members of your list, and eventually arrive privately in their personal inbox.
Types of Email Marketing Campaigns
Email campaigns go beyond plugging in some content and hitting the send button. They can be used for many different reasons and designed to help you reach different goals.
Informational Email Campaigns
Informational emails are a great way to bring your audience up to speed with what's been happening with your company regarding your latest content, product announcements, and more.
The goal is to catch the attention of those who are either already interested in what the product has to offer, or may become interested once they learn these new facts.
Digital Newsletter Campaigns
Digital email newsletters are a great way to round up your latest news, blog articles, and events to send them to your audience periodically.
This saves viewers from having to follow multiple social media platforms, keep track of new blog articles, and browse your website for event information. All of the news comes to them and they can view it at their leisure.
Events can be promoted through an email marketing campaign to notify your audience of an event that you're hosting. They're also great reminders for someone who has already registered for an event or to save that date.
Don't just tell people about your event and hope they show up. When you explain why the recipient should attend the event, explain the event in detail, and provide a way for them to take the next step, you'll much more likely to get more participants.
Promotional Email Marketing
Are you having a sale or offering new customers some kind of incentive to become a returning customer? Promotional email campaigns are an inexpensive way to promote your products and services.
Promotion is about more than just getting the word out. It's a delicate balance of effective design, copy that generates excitement, and compelling images that truly represent your product or service.
Our Email Campaign Process
A strong email campaign can go a long way in reaching your business goals and crushing your competition. Tag Marketing has designed email marketing campaigns for a wide array of industries and companies to help them meet several different business objectives, such as building their contact lists, maintaining customer loyalty, and increasing repeat orders & referrals. With strong, professional design and multi-level interaction, we have the tools and experience to boost your revenue with an effective eBlast campaign.
Phase 1: Research
Before we begin discussing images and content, we take the time to learn about your company and its needs. We consider the message you want to send and the audience you want to target.
Phase 2: Design
Using the information we gather, we'll design an email marketing campaign that will make you stand out from the crowd and get you noticed. You won't find cookie-cutter designs or reused templates in our arsenal. Our designs are unique and will look great on any device, from desktop down to mobile.
Phase 3: Launch
We will segment and maintain your lists, determine the best time to send your emails, A/B test, and keep your emails out of the spam folder.
Phase 4: Results
Finally, we'll review the results and provide feedback about what worked and how well we were able to connect with your audience. We will make the necessary improvements based on your results and your goals and relaunch at an optimal date, turning opens into sales.
Creative, Expertly Designed Email Campaigns
When you establish a relationship with your customers and follow up with them, you're generating more leads by turning your customers into your advocates.