Email Marketing Services & Campaign Pricing
+ 1 eNewsletter

-

Set-up

Copywriting

Graphics

Reporting
+ 1 Promotional Campaign

-

Set-up

Copywriting

Graphics

Reporting
+ 1 Promotional Campaign
+ 1 eNewsletter

Set-up

Copywriting

Graphics

Reporting
+ 2 Promotional Campaigns
+ 1 eNewsletter

Set-up

Copywriting

Graphics

Reporting
Email Marketing Has A Proven Record Of Success
Email marketing is an oldie but goody: It is an established marketing tactic that still delivers on its promises, with results as impressive as those generated by newer and shinier tactics. These numbers from
OptinMonster
say it all:
There are 254.7 million email users in the U.S. and 99% of them check their inbox as much as 20x per day
320% more revenue is driven from automated emails than non-automated
79% of marketers find email to be their top channel for content distribution
1 in 3 U.S. retail email list subscribers make a purchase and 75% of shoppers plan to come back later
59% of users say marketing emails influence their purchase decisions and 80% of business professionals believe that email marketing services have increased their customer retention
Personalized emails deliver 6x higher transaction rates
Email subscribers are 3.9x more likely to share your content on social media
Shoppers spend 138% more when marketed via email than those who do not receive email offers
Companies that excel at lead nurturing generate 50% more sales-ready leads at a 33% lower cost
For every $1 spent on email marketing services, $44 is made in return
But many organizations struggle with executing successful email campaigns and find themselves encountering the following marketing problems:
A stagnant and/or unmanageable contact list.
A high unsubscribe rate due to sending an excessive number of emails.
Emails that fail to engage due to lack of personalization.
Leave Your Email Marketing To The Experts
Email marketing can seem like an impossible riddle if you do not have a firm grasp on the fundamentals. Some companies simply do not have the time or manpower to master it on their own.Getting it right is worth the investment. A well-planned and executed email campaign can accomplish many of your goals including promoting brand awareness, building relationships, up-selling customers, nurturing leads, and promoting your products or services.So, how can you ensure your email campaigns will accomplish the marketing goals you set for them? Hire seasoned experts who know email marketing and campaigns inside and out.
AUTOMATED EMAIL WORKFLOWS – eCommerce Company
12-Month Automation Case Study. From 2019 to 2020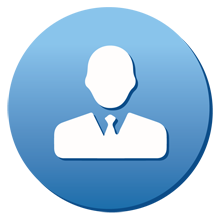 Automation accounted for 33.8% of total marketing influenced contacts.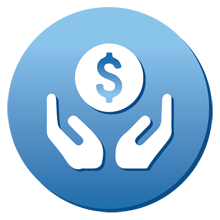 Automation accounted for 43.7% of total marketing closed deals.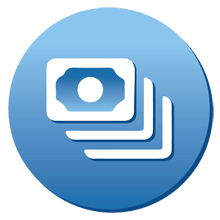 Automation accounted for 40.3% of total marketing influenced revenue.
Our Email Marketing Process & Strategy
The purpose of each and every email marketing campaign is to push your contacts through the funnel to the next stage.
Nurture Your Email Contacts
In order to improve the chances of success for your email campaigns, we:
Educate new email and blog subscribers
Inform, up-sell and delight existing customers
Apprise, nurture and sell leads
It is critical to customize emails according to which category recipients fall into. Leveraging the data we collect, we use it to figure out what type of messaging is best for each segment of your subscriber list.
Analyze Each Email's Outcome
We review the open and click-through rates of every email sent. Additionally, we use A/B testing to find out which subject lines and calls-to-action elicited action and which ones failed. Analyzing the results of campaigns informs our future efforts, empowering us to achieve a better ROI for you.
We give your prospects a reason to provide their contact information by offering lead magnets – valuable content such as eBooks, expert guides, checklists, case studies, free trials, and webinars that are gated. Visitors must enter their contact information in order to access this content. It is an ideal way to build your subscriber list while reinforcing your brand as an industry thought leader.
People's inboxes are overflowing these days. You must give subscribers a compelling reason to open your emails. This is exactly what personalization does. It ensures the emails you send to different segments of your contact list are applicable to their lives in some way.
Study Your Email Database
We leave no contact behind with our remarketing efforts. Using cookies embedded in browsers, we track leads that failed to convert previously. By learning about their behavior, we can figure out better ways to motivate leads to purchase.
When it comes to getting the results you want from your email marketing campaigns, timing is key. An overbearing amount of messages can drive leads away, while intermittent communication can result in leads that go cold. We work with software that automates the process of sending emails based on where prospects are in the sales funnel.
Generate Detailed Email Reports
Transparency is one of the tenets of our client relationships. We produce detailed reports that analyze and measure the results of your email campaigns and share them with you. You will always know exactly where your email marketing efforts stand. We refine future campaigns using metrics such as deliverability, open rate, click through rate and unsubscribes to obtain the most ROI.
Contact Us Today To Get Your Email Marketing Moving In A Profitable Direction