10 minute read
Given all of the marketing strategies today that are effective at increasing leads and sales, why is online reputation management one of the most important for companies to pay attention to? It has to do largely with the availability and reach of peer-to-peer marketing (aka word of mouth) today. People can now get feedback and recommendations from fellow consumers via the Internet that they once only had access to in-person or within their own circle of family and friends.
And the vast majority of people have read your reviews or at least came across your company's rating. These online reviews have become a critical part of any effective marketing plan and for good reason.
Online Reputation Statistics That Demand Your Attention
First impressions are not just important when it comes to your online presence – they are absolutely critical for businesses. Review sites frequently rank near the top of search engines (including King Google) for branded queries and highly rated products rank better on shopping platforms such as Amazon. So, if the first thing people see when your brand, product or service appears in results is a string of negative reviews or a low star rating, it is unlikely that prospects will give you a chance and click.
And it is not just negative reviews that can cause problems. Too few reviews can also turn people off. Especially if your business has no reviews at all, causing many people to take a pass on considering you as a viable option or even visiting your website.
What Does Online Reputation Management Entail?
Reputation management involves molding the public perception of an organization, product or service online by gathering more positive reviews, letting your target audience know how valuable you are, reducing the amount of negative reviews, and mitigating the damages.
Successful reputation management services make your brand look good to as many people as possible. When applied to a business, it's accomplished utilizing practices such as building and increasing positive reviews, interacting with audiences on social channels and publishing pieces of content that help establish the brand as a reputable thought leader in its industry.
It also involves preventing negative experiences in the first place, intervening before the bad comments reach the public and mitigating the damages done once that poor experience is in the public view.
How To Repair My Company's Online Reputation?
At this point you may be wondering, how do I fix my company's online reputation? Increasing the number of positive reviews posted about your brand is not as simple as asking your current customers to find your business online somewhere, especially among the sea of similar names. Then, log in to their account, and leave a review. There are ways to speed up the process, make sure they even open up & follow through with your feedback request, and make certain they are reviewing the correct company or product or service.
And while reviews are an instrumental part of online reputation management, it certainly is not the only piece of the puzzle. Interacting regularly with audiences on social media channels is equally important.
Online reputation management is a complex process that requires a certain level of experience, knowledge of review platform policies, and tools to pull off successfully. Fortunately, online reputation management companies exist to take care of it for you and effectively.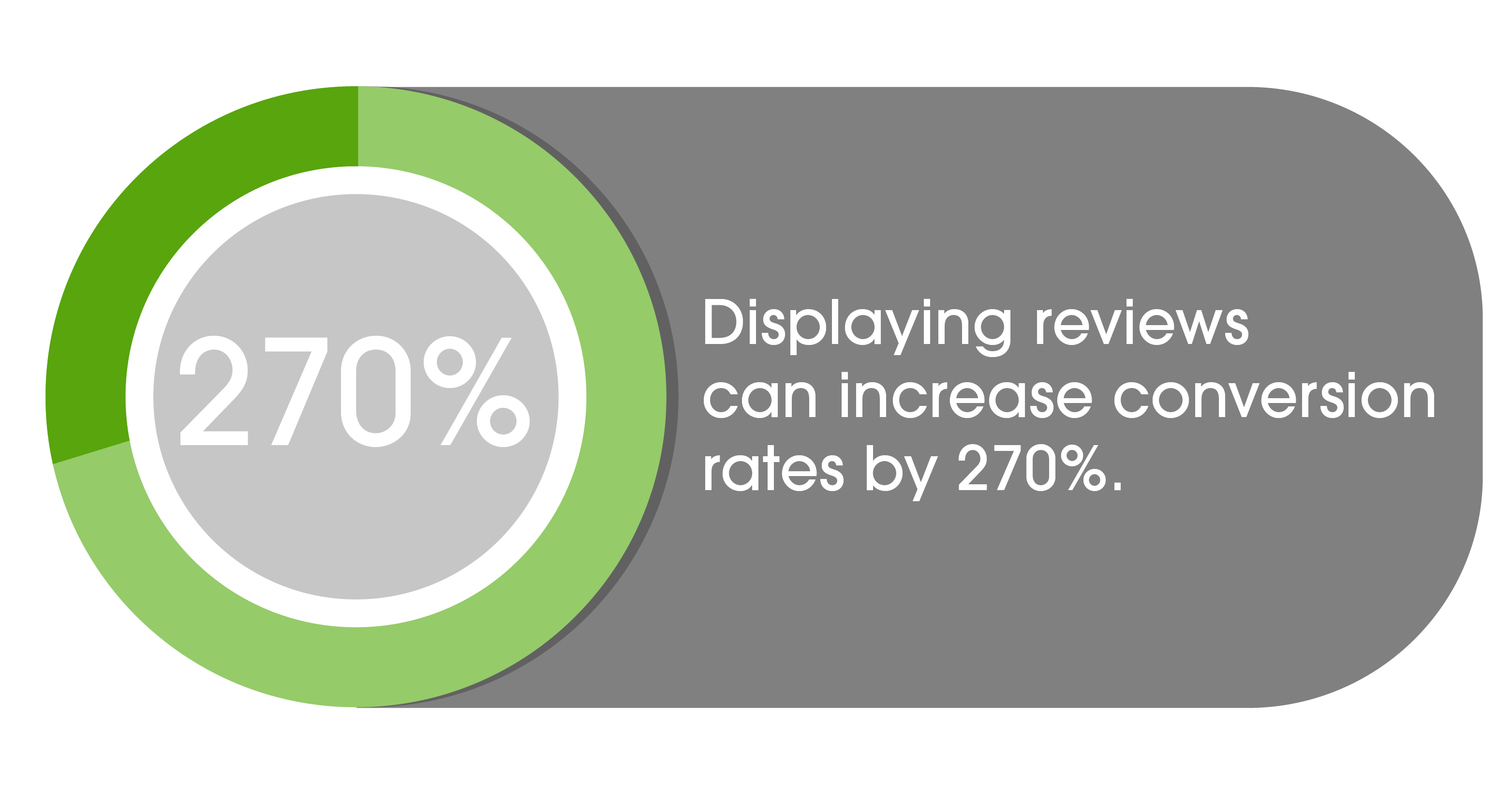 How To Choose The Right Reputation Management Company?
Choosing the best reputation management company involves making sure the organizations you consider possess a certain level of expertise on the subject, know each review site's policies since they're all different, and they have the right tools for the job.
Some agencies claim to do online reputation management, when in fact they may focus solely on search engine optimization or content marketing. In order to obtain the results you want, a qualified and experienced company will create custom solutions using strategies that suit your specific needs, goals and budget.
True online reputation management companies have the knowledge and skills that agencies who merely dabble in it may lack. For example, they know that negative reviews should never be ignored, free items should never be offered, and that you should never say that you're sorry publicly. It is important to respond to them promptly and in an empathetic way that guides the conversation offline.
3 Successful Strategies Online Reputation Management Companies Use
1. Social Media
Effective social media marketing strategies involve making positive interactions with audiences a priority. This means responding to all comments – positive and negative – from potential and existing customers in a way that portrays the brand as caring about its customers' experiences.
Utilizing social media channels as a form of customer service helps satisfy existing customers while building trust with audiences. People want to work with companies that are receptive to feedback and will do everything in their power to ensure satisfaction. Social media is a very public forum that puts your excellent customer service on display for the world.
This approach is not limited to comments from existing customers. Questions posed by any visitor to your profiles should always be answered – provided they are appropriate, of course.
There is a dizzying array of social channels in the online stratosphere. It is better to maintain an active presence on a few platforms than to set up a bunch of profiles where you end up lagging behind and looking bad. When it comes to deciding on the channels you will use, it boils down to your company's individual needs. The best online reputation management strategy in the world will fail if it is not executed on the platforms most relevant for your business and customers.
LinkedIn is ideal for B2B brands, while Instagram may not be a great match. On the other hand, an ecommerce company can rack up plenty of positive interactions and engagement on Instagram. Facebook & Twitter can work for both B2B and B2C brands. Regardless of which platforms are deemed most relevant, take full advantage of every opportunity for brand awareness and engagement. And make sure you not only post content on your social media profile that makes you the authority on a topic, let your audience know about your great 4-5 star reviews.
2. Online Reviews
Taking a proactive approach is critical when it comes to fending off negative reviews and increasing the number of positive reviews about your company, services or products.
Online reputation management companies often start with a simple step: asking current customers to write a review. This should be done carefully and with little intrusion into their lives. An excellent method for accomplishing both is to make the requests or feedback via text message and/or email. Many people prefer text messaging as a way to communicate with businesses because it is quick, convenient and does not interrupt their day.
An agency skilled in reputation management will know exactly how to approach your clients so they will be receptive to the idea. This action is often taken at the moment when they interact with your business or a little after they make a purchase and have some time to experience it. As long as they are happy with the service or product they provided, they will understand that they can help you in turn by taking a few minutes to submit a review.
Good reputation management companies take full advantage of technology that automates the collection and promotion of reviews. This is done through cloud-based software that can deploy requests and promotions through text messages and email. Some platforms also send surveys to clients, helping to ward off negative reviews. Other softwares will even have the ability to automate the posting of your 4 and 5 star reviews across your social profiles.
In some cases, you can flag negative reviews to get them removed entirely. This will only work for reviews that do not comply with the platform's policies. Some sites, such as Yelp, have stricter policies than others. Make sure that if you are going to flag a review, you can point out exactly why it violates the guidelines. If you cry wolf with reviews that fall within the standards, the site's managers may not take you seriously in the future.
3. Website Review Feeds & Snippets
You can boost your webpage's click-through rate and show off your positive reviews by adding rich schema markup and a review feed to any page you want. Your star ratings will be viewable on your website and in search results. What is this review schema markup, exactly? It is a form of microdata that, when added to a webpage, creates a rich snippet that appears in search results as an overall star rating out of the amount of total reviewers next to it.
This is important because rich snippets improve the visibility, PageRank, trust and click-through rates of your web pages in search engine result (SERPs).
Star Ratings In Search Results Increase The Likelihood Of Clicks
People are more inclined to click on your webpage if a good star rating shows up in SERPs. In fact, the presence of review stars in search results can improve click-through rates by as much as 35%.
The reason for this is simple: People trust word-of-mouth or peer-to-peer marketing regardless if they know the people or not. Seeing others' feedback about your service or product helps proves the validity of your brand and it eases people's minds when making a purchase decision.
And when your webpage with its star ratings appear at the top or toward the top of SERPs, it gives you an immediate advantage over your competitors.
Show Off Your Positive Reviews & Prevent Negative Reviews
Creating a web page specifically for displaying your star rating and accompanying reviews serves a couple of important purposes.
First, it shows off your positive reviews and professional responses in multiple formats. You can enable this webpage to publish reviews as text, videos or pictures. This versatility offers great benefits because each person responds better to different types of media. Whether your visitors are visual learners, digest copy with the most ease or prefer to see and hear a review in video form, you can appeal to them all.
Secondly, a review webpage gives you the ability to get feedback and the opportunity to turn bad reviews around. Visitors are presented with two options. If they were happy, they click on the button, which prompts a new window to open so they can write a review on their preferred platform. If they were dissatisfied, they are given the option to fill out a form with details about their experience.
All reviews require approval before they are posted on a company's review page. This gives you the opportunity to respond to the unhappy customer and fix the situation. Ideally, doing so will dissuade them from leaving a negative review elsewhere online.
Third, you create another opportunity to rank a branded page in search results. You control this page and if you are not doing so well on another review site such as Yelp, you have the chance to outrank it and dilute its effect on you.
Put Your Best Face Forward
At Tag Marketing, we keep you top of mind with prospects by maintaining active social campaigns. This includes engaging with your followers and providing content they find valuable. We show off your company's culture and personality to improve public perception and mitigate the damage caused by any negative online mentions.
Using advanced cloud-based software, we send requests for reviews to the existing customers you choose, via the method you prefer – text messaging and/or email. Every single review that is generated is sent to a central dashboard, as well as, out to the review platform your user choses.
You will know immediately if someone posts a negative review and you can respond appropriately. Prevention is often the best way to protect your online reputation, so surveys are used to improve and intervene.
As an online reputation management company this takes a results-driven approach. We keep a careful eye on goal reporting and reputation networks to ensure that we are delivering the results you want. Goal reporting capabilities in our software helps us dramatically in this venture.
Are you ready to show your brand's best side to the world? Contact us today to find out how we can make it happen.
If you found this blog helpful, you should read our Successful Guide To Reputation Management. It is full of tips, tricks, tools, statistics and more.